Catering Lead & Onsite Attendant Handbook
Shift Guides
Your complete guide for Catering Lead and Onsite Attendant shifts from start to finish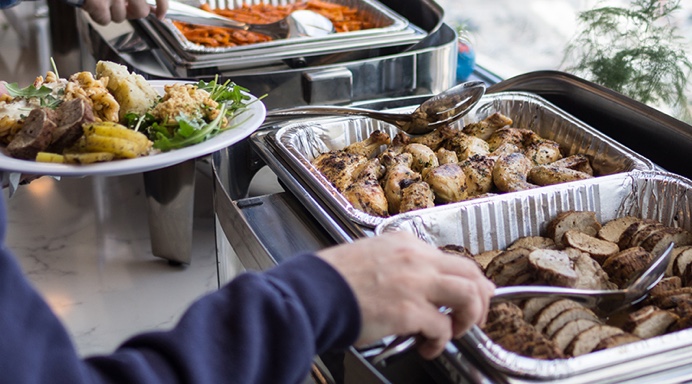 Tools/Apps
Directions on the applications needed for work including Humanity and Onfleet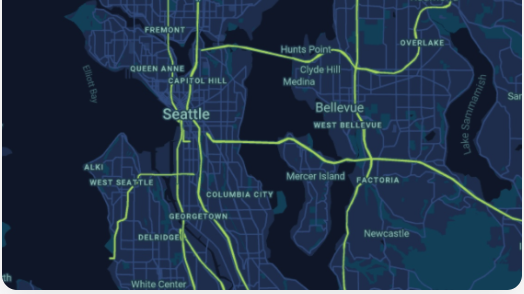 Employee Resources
Overview of Lish policies, HR documents, compensation and benefits, and team profiles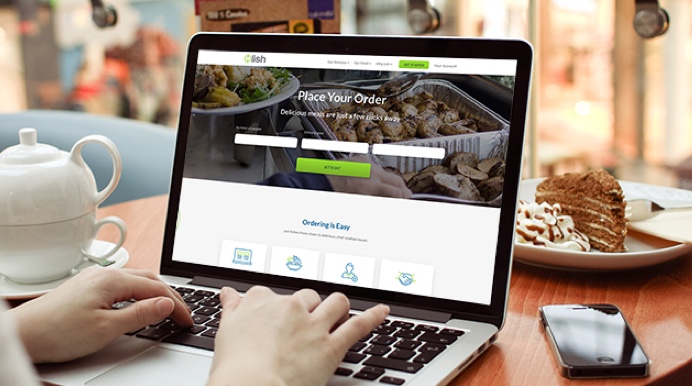 We create workplace
food experiences
that employees love, made by
local chefs & businesses who care.
Frequently Asked Questions
Q. What do I do if I am running late to work? 
A. Text the Lish Helpline with your ETA and turn on Onfleet so Lish can see you. 
Q. Do I take the lids off of the food after delivery? 
A. Yes, unless the instructions or contact say otherwise.
Q. What do I do if a chef tries to give me something not on my packing sheet?
A. Contact delivery support. Your packing sheet may be out of date
Q. What do I do if a customer is upset about their meal or delivery? 
A. Apologize and take ownership of solving the issue (even if it is not your fault). Politely ask what you can do to help fix the problem. Offer to call Delivery Support for help with resolution. Inform Delivery Support as soon as possible by text or phone. For example, say "I'm so sorry that "…" happened and is affecting your meal. I would like to do what I can to help solve this issue for you. Can I contact our Delivery Support team for you?" 
Q. How can I tell if my client needs PNFU?
A. This information will be on your packing sheet in the packing notes section. 
Q. What does "HDO shift" mean and how is it different than a regular shift?
A. HDO stands for "Hot Drop Off". Instead of you picking up the food, the chef partners will drop it off at the client site. You still need to ensure that all items are present and accounted for prior to set up.
Q. How do I become an Onsite Attendant (OA)? 
A. Let your manager know you are interested in becoming an OA. OAs generally benefit from longer, more regular hours and a smaller number of clients they serve. Great customer service is essential for our OA Team. Your manager will speak to you about training and reach out if you are qualified and an OA role becomes available. 
Q. Where do I check my schedule? 
A. You should be checking your availability on Humanity. You cannot see your start time on Onfleet.
Q. How much notice do I need to give before changing my availability.
A. Lish requires at least three business days notice. 
Q. When do I clock in for my shift?
A. You should clock in for your shift at your scheduled start time. If you arrive early, the system will allow you to clock in up to five minutes before your start time.
Q. When do I clock out of my shift?
A.  You should clock out of your shift when you are done working. The end time on your shift is a place holder and may be before or after you are actually done working.
Compensation and Benefits
Q. What things will cause me to lose my weekly bonus? 
A. (1) Not showing up to work, (2) formal customer complaint, (3) more than 10 minutes late to work, or (4) calling out day of or after 6pm the day before. Any one of these issues will cause you to lose your weekly bonus pay.
Q. When do I need to submit work units?
A. All work units (mileage, parking, tolls, etc.) need to be submitted by Sunday night. If you do not submit by that time you may not get reimbursed for your work units.
Q. What can I use my Paid Sick and Safe Time (PSST) for? 
A. You can use your PSST for: (1) when you are sick/injured, (2) a family member is sick/injured, (3) medical appointments for you or a family member, (4) reasons relating to domestic violence, sexual assault, stalking for you or a family member, and (5) closure of your place of business or child care by order of public health officials. When possible, PSST must be requested in advance and is subject to manager approval. 
Q. What can I use my Paid Time Off (PTO) for?
A. You can use your PTO for any reason, including vacation and personal days. PTO must be requested in advance and is subject to manager approval.