Precision engineering for workplace food experiences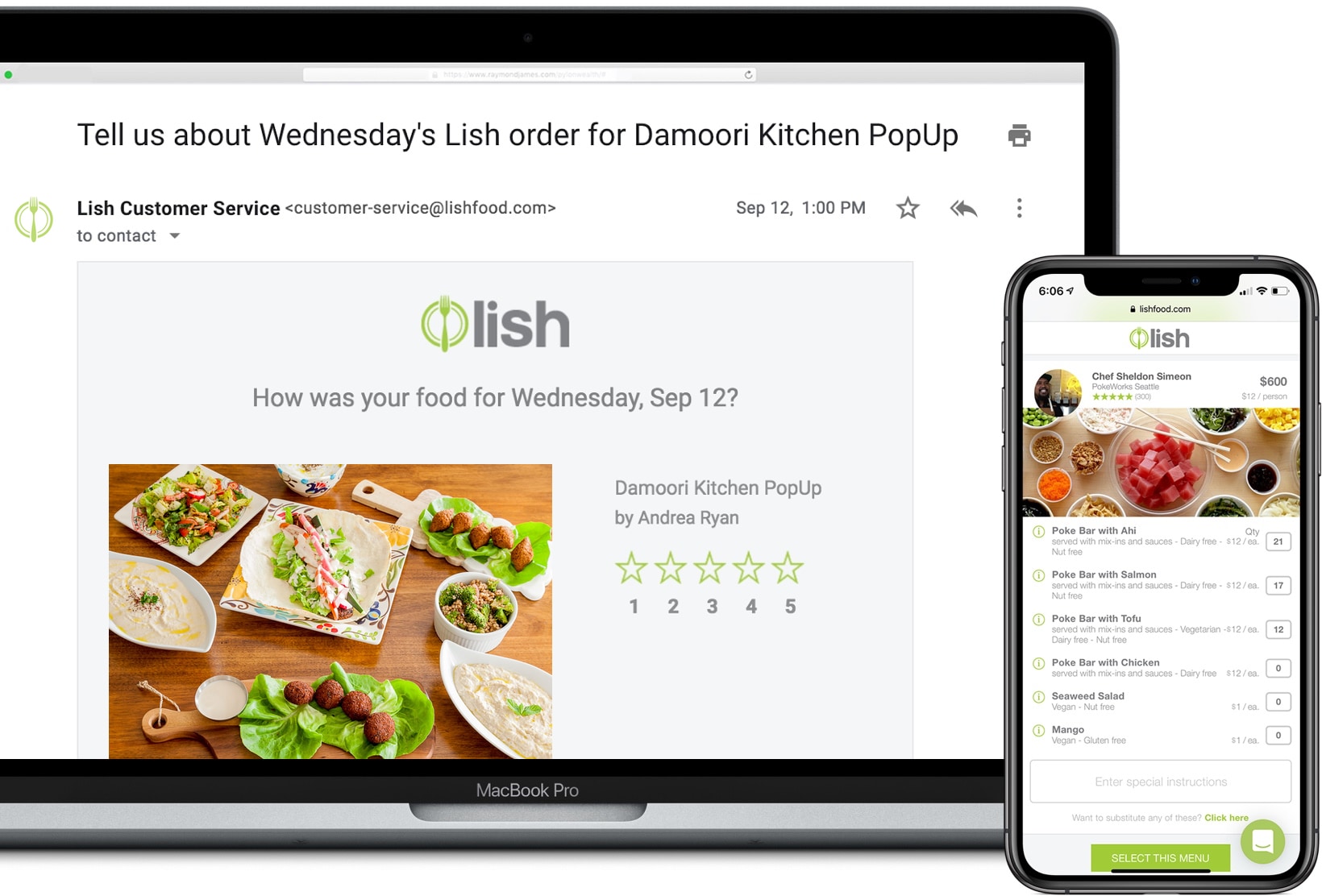 Technology as Outstanding as Your Food
End-to-End Experience
Our passion for great food and outstanding service sets us apart. Our technology makes the experience seamless for you. We bring precision engineering to workplace eating, with features designed to keep your team happy.
Easy Integration
Lish is designed to work with systems you already use. See your menus in Google Calendar or Outlook.  Get team Slack notifications to leave meal feedback. Our admin dashboard makes it simple to stay on top of your orders.
Smart Delivery and Support
Stay up-to-date on the status of your deliveries with GPS tracking. Need help? Chat with a real person, right away, online or over the phone.
Welcome to Your Dashboard
Review upcoming menus, leave feedback, and manage your account from your dashboard.

Whether you choose Catering On-Demand or Subscription Catering, you're in control with everything you need in one place.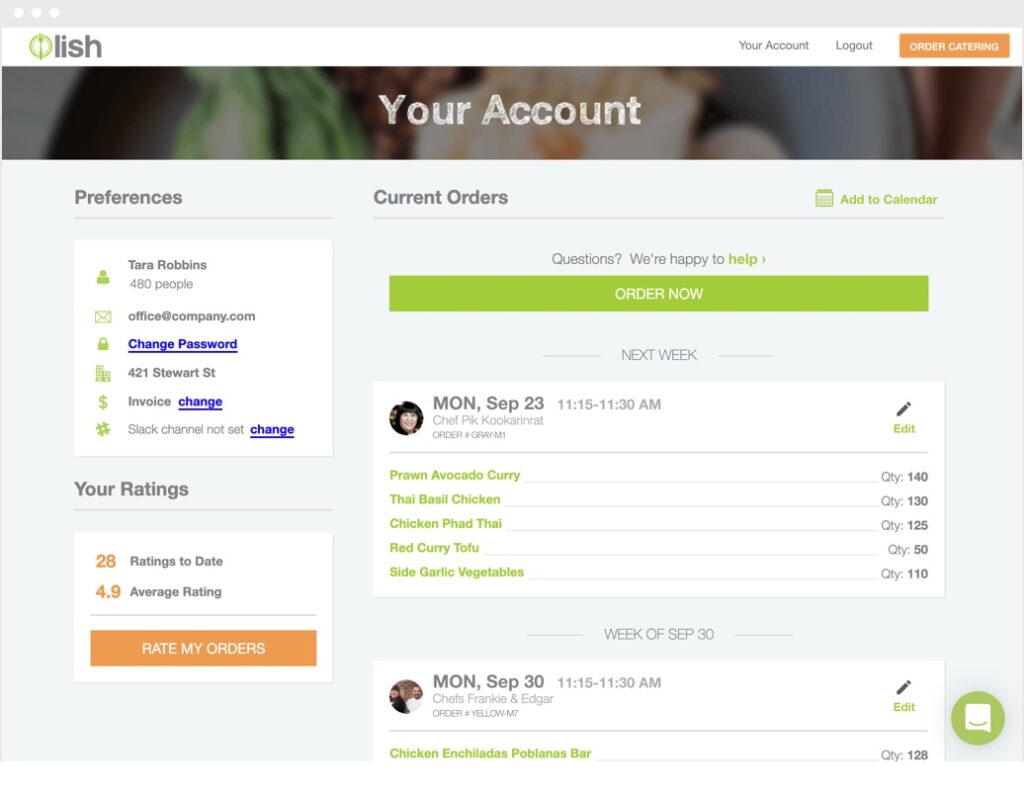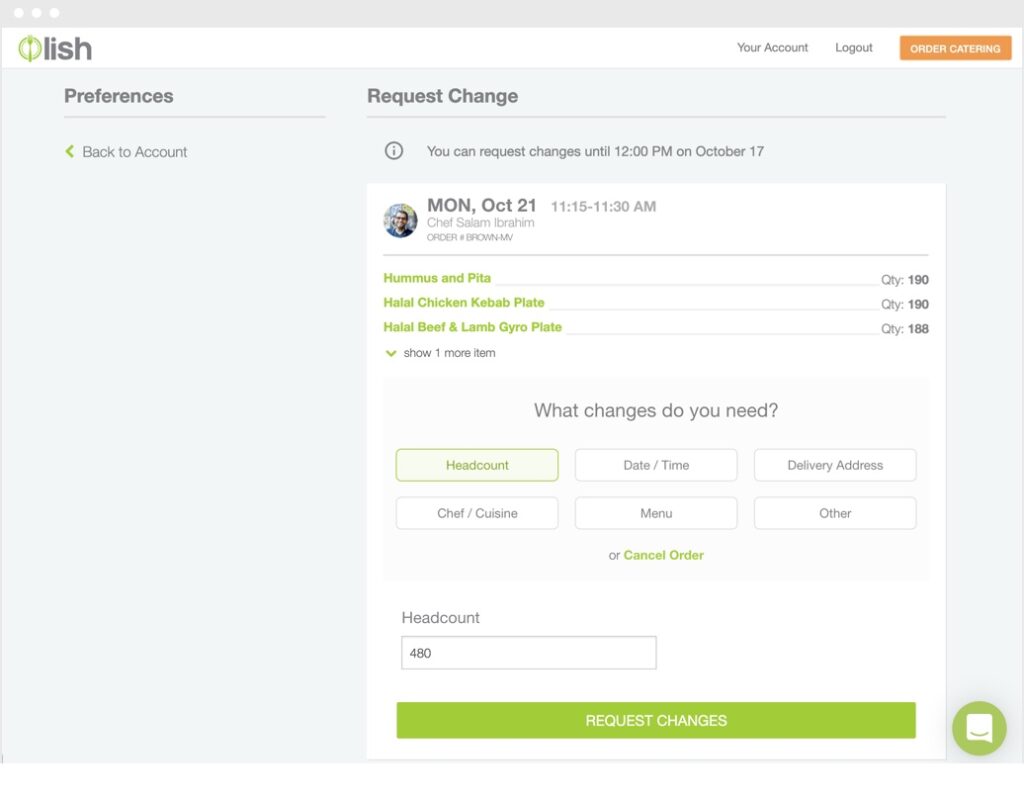 Wave of new hires? New dietary need? Looking for something different, or no meal next week?
No problem! Tell us what you need to change, and we'll update your menus and handle all the details.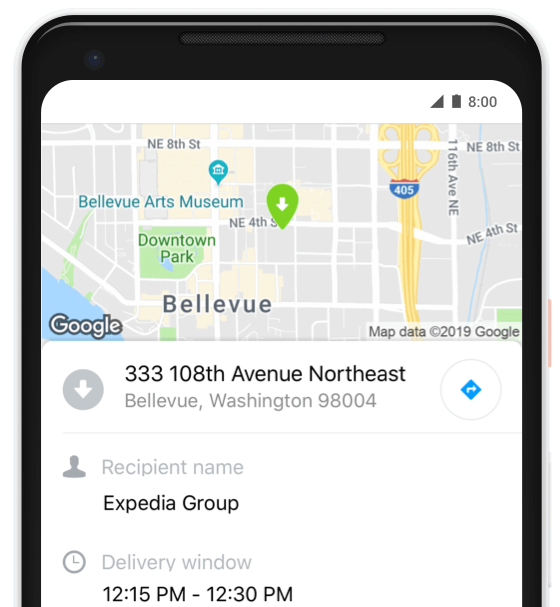 Track your food while it's en route.
We send a text to see your delivery person in real-time on a map, and you can contact them too.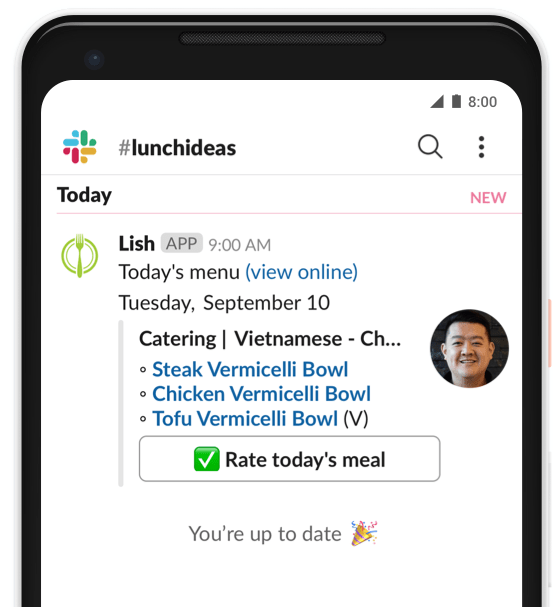 View upcoming menus and let your team give feedback—all on your company Slack.
Choose a channel, or create a dedicated one.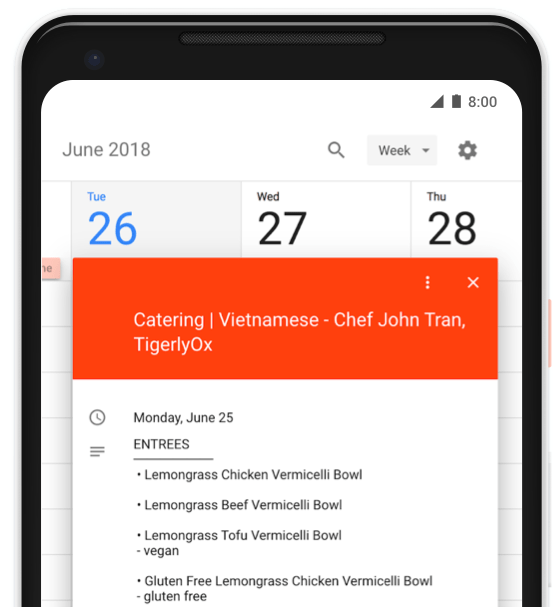 You and your team can sign up to see upcoming menus right in your calendar, on any calendar app you use.
Your team's Subscription Catering profile helps us get the details right. We work with you to understand your team's size, unique dietary requirements, and preferences. It all goes into your profile, so that meals are tuned to your team.
All meals include easy-to-read menu cards detailing full ingredients and dietary allergen info. We'll email your menu too, so teammates can see every meal detail online.
Everyone can eat. We accommodate allergies to any of the seven major allergens as defined by the FDA: milk, egg, soy, tree nuts, peanuts, wheat, and shellfish. We also provide an array of options for dietary preferences (vegetarian, vegan, pork-free etc).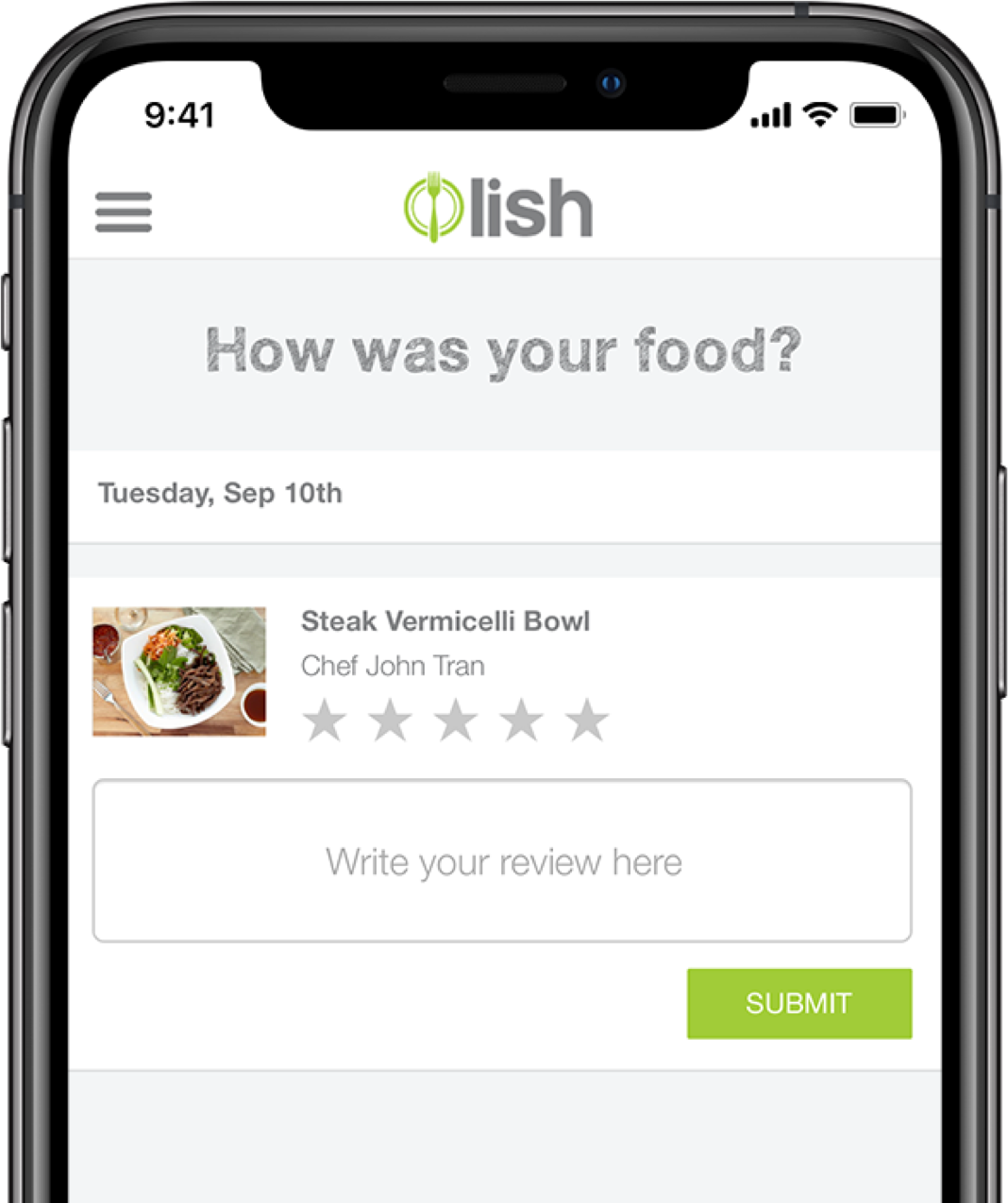 More Feedback,
Better Service
Too much rice? Want more veggies? You and your team can give feedback after each meal via email, Slack, or your dashboard.
We constantly improve your menus based on your feedback to make sure your service is in line with what your team really wants.

We'll work with you to design menus that fit your price point. Our technology keeps your budget on track, with every penny accounted for.
You can pay via credit card or invoice, whatever works best for you!
Manage everything online via your dashboard, calendar, and Slack. You and your team can see upcoming meals, dietary information, and full ingredient lists.
Hit a snag? We offer chat support so you can talk to a real person, right away.